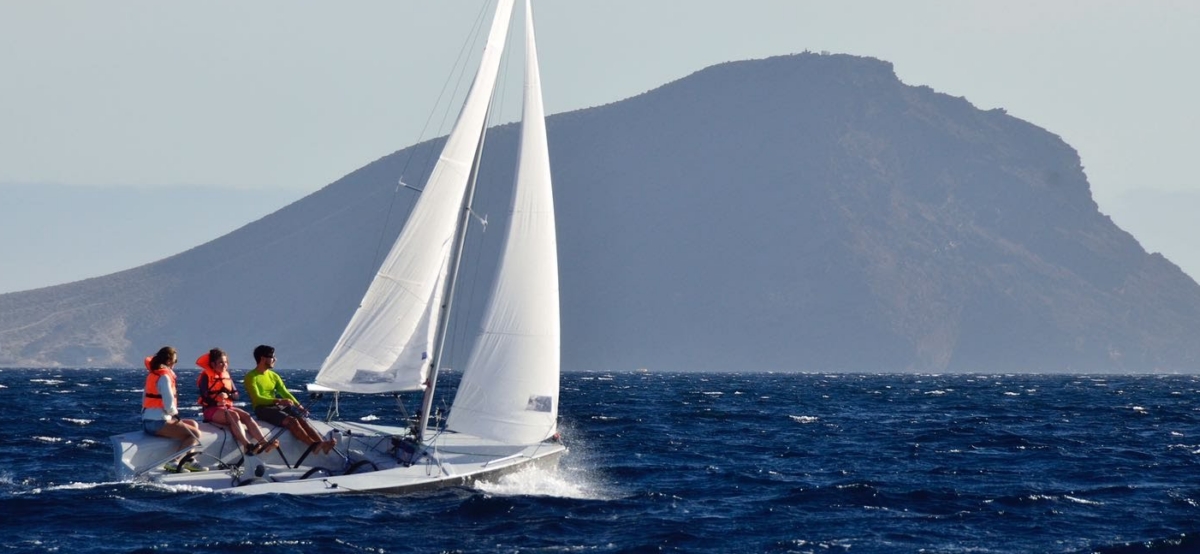 Now we open our sailing site at Tenerife!
We open our sailing center in Tenerife with a focus on dinghy sailing. We arrange sailing courses, basic courses, but also open to anyone who wants to sail dinghy and have a more active holiday. We sail with new, modern and updated dinghies, RS Zest, RS Neo, Laser (three different rigs) and RS Aero (three different rigs). We have also access to the day sailors SIGMA , an open "dinghy" with a keel. On site is available accompanying boats, changing rooms, instructors and help and often we end the day with a sail hanging, a little barbecue and social interaction. Sailing can either consist of pure and simple sailing, or we put out some marks and practice fleet racing or we decide to sail to a neighboring vbillage for a lunch. Come to Tenerife, Golf del Sur to sail dinghy during the winter season! The climate is pleasant on Tenerife, the air temperature is usually 20-24 degrees and the water 19-22 degrees.
You need to know: For basic courses: Nothing, except being able to swim 200 meters in open water. For the dinghy sailing weeks you need to know how to sail a dinghy.
Location: San Miguel Marina, Amarilla Golf, Tenerife
Price: From EUR 495. For Lasers and RS Aeros there is an additonal fee. Some weeks we only offers RS Zests and RS Neo's , look out for those weeks, lower prices!
Language: English.
Travel and accomodation: The place we are at is Marina San Miguel at Amarilla Golf. It is close to a number of hotels and there are also numerous AirBnB places. It isn't far to Los Cristianos (but to far away for a walk).
Booking: See courses and book here! The reservation fee is EUR 150 and the remaining cost to be paid 2 weeks before the course start. It is possible to pay by card.