The dinghies used at Tenerife!

RS Aero
One of our most advanced and fun sailing dinghies we use is the RS Aero. We have all three rigs for the RS Aero - 5, 7 and 9. RS Aero 5 fits sailors 45-65 kg, RS Aero 7 sailors 60 - 85 kg and RS Aero 9 sailors 80 - 110 kg. RS Aero is manufactured by the world largest sailing dinghy manufacturer in the world, RS Sailing in England.
Dimensions:
Length x width: 4.00 x 1.42 m
weight hull: 33 kg
Sail area: 5.3, 7.2, 8.9 sqm
Link to RS Sailing.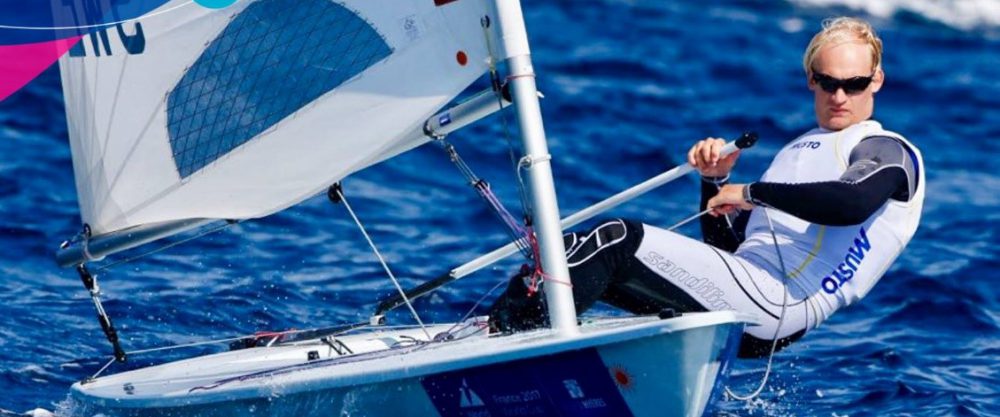 Laser
One of the most manufactured boats in the world, Laser. An advanced single man dinghy where we also for this have three rigs 4.7, Radial and Standard.
Dimensions:
Length x width: 4.23 x 1.4 m
Weight hull: 59 kg
Sail area: 4.7, 5.76, 7.06 sqm
Link to Laser Performance.

RS Zest
RS Zest is a new single- and doublehanded sailing education boat from RS Sailing. It is manufactured in Comptec, polyurethan and rotation moulded. Very strong and all parts are made to be durable. It is a perfect boat for education both for one or two persons onbaord and very fun to sail. The jib is an option that Sailstar of course are using.
Dimensions:
Length x width: 3.59 x 1.47 m
Weight hull: 73 kg
Sail area: 5.7 + 1.2 sqm
Link to RS Sailing, RS Zest.

RS Neo
RS Neo is a new singlehanded education- and racing dinghy from RS Sailing. It is manufactured in Comptec, a polyurethan plastic and rotation moulded. All parts is made for long life but also perfomance, including a carbon rig. RS Neo is a perfect boat for singlehanded training. At Sailstar we often use it for our instructors during the courses, to show you shall sail!
Dimensions:
Length x width: 3.53 x 1.42 m
Weight hull: 64 kg
Sail area: 6 sqm
Link to RS Sailing, RS Neo.

Sigma Active Ocean
Sigma Active Ocean is a day sailor with a keel so it will not capsize. The Sigma has huge volume so no problem to be four participants plus instructor in the boat.
Dimensions:
Length x width: 6.0 x 2.5 m
Total weight: 520 kg
Weight keel: 185 kg
Sail area: 10.6 + 6.7 sqm (Main + Jib) The Sigma does also carry a gennaker!

The location

About the location: The location we sail at is San Miguel Marina, Golf del Sur and Amarilla Golf very close Tenerife south airport (TFS). We have several hotes nearby such as Santa Barbera Beach & Ocean club, ALUA Aguamarina hotels, Aguamarina Apartments, Muthu hotels (2 different), Vincci Tenerife hotel. There are also nomerous AirBnB's nearby.
San Miguel is a smaller town with a lot of restaurants and it has two golf courses. On Walking distance from San Miguel there is Los Abrigos, a very pitoresque litte fishing village and on the south side there is Las Galletas. Litle further away, approx 10 km we have Playa de Las Americas and Los Christianos, known resorts on Tenerfie south side.